Designed with innovation in mind, Boody combines functionality and comfort, empowering students to take an active role in their learning journey. With its 12º of wobble, it promotes subtle movements that enhance focus and concentration.
One of the key benefits of flexible seating is the ability to cater to individual learning styles and preferences. The Boody Stool embraces this philosophy by offering a versatile seating option that adapts to students' unique needs. From those who prefer a more active and dynamic seating experience to those seeking a cozy corner for focused reading, the Boody Stool provides the freedom and flexibility for students to create their personalized learning space. By offering students a choice in their seating options, you create an environment where they feel valued and in control of their learning experience. This sense of autonomy nurtures their motivation, self-esteem, and overall enthusiasm for learning.
The Boody Stool's lightweight and versatile design allows for easy rearrangement to suit various learning activities. Whether it's a whole-group discussion, individual workstations, or small-group collaborations, the Boody Stool effortlessly adapts to meet the changing needs of your classroom, providing an adaptable and dynamic learning space.
Boody 12º of Rotational Movement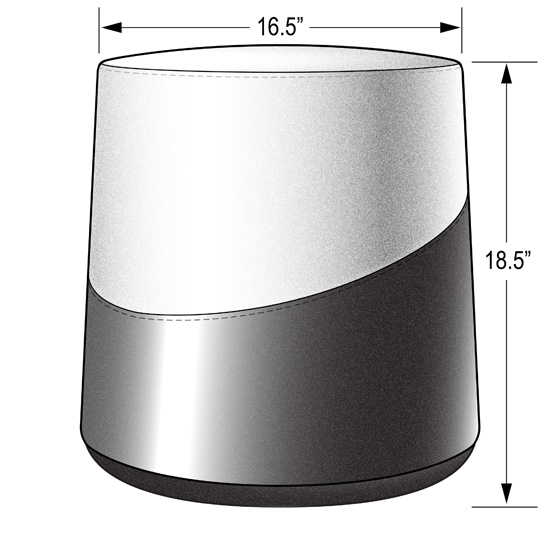 Boody Dimensions