History
A Reputation Built On Quality Since 1945
2020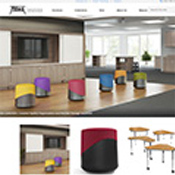 AlliedUSA Website Premieres!
Allied launches the new site showcasing 'Innovative Designs for Creative Spaces', and introduces six new product lines.
2019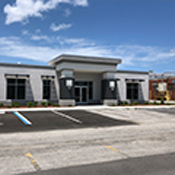 New Corporate Facility
Beautiful new office space with upgraded information systems allows smoother operations, enhanced customer service and continued growth.
2016-2019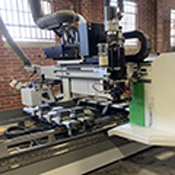 Factory & Warehouse Upgrades
Multi-million dollar improvements in new equipment and implementation of Lean Manufacturing.
1989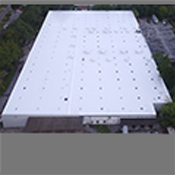 Addition of 150,000 sq ft Facility
Warehousing and Assembly operations are moved to an expanded operations center.
1985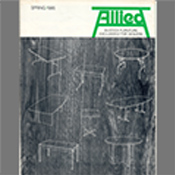 Allied Introduces the CRT Data Table
Allied Introduces the Data Table. One of the first CRT computer tables with folding legs.
1976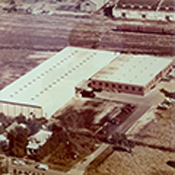 New factory built 1976
The Jacksonville, Florida Manufacturing Plant is expanded by 50,000 sq feet.
1972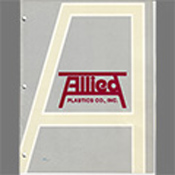 Allied Expands Product Offering
Allied expands to offer more complete product lines to meet the needs of educational, office and commercial customers.
1969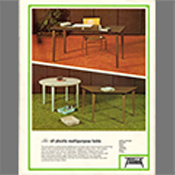 Allied Introduces The All Plastic Multi-Purpose Table
Allied Plastics establishes operations in Jacksonville, FL and continues innovating new furniture solutions using the latest materials and manufacturing techniques.
1960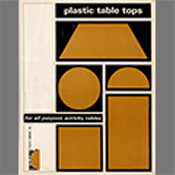 DenGre Introduces New Product Lines
Activity tables are produced in hundreds of new color, shape and size combinations to meet rapidly expanding educational and business needs.
1950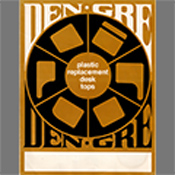 DenGre Is Founded
Founded on the principles of hard work and quality, DenGre pioneers plastic replacement desk tops using a new state-of-the-art material, Lamalite. Lodi, New Jersey.
1945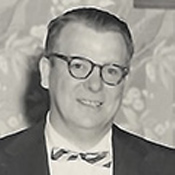 Our Founder
Art Craft Countertops is founded by Michael "Mickey" Berger in Jamaica, New York.